Protect Your Home and Property
08/15/2015
Back To Blog
Having a gate installed is a great way to keep people out off of your property. Gates also keep children away from the dangers of the street or road out front. If you have one installed, you should make sure that it is a secure one that cannot be easily broken into. Although gates come with an existing lock, you can have a locksmith install another lock for maximum security. This may cost you a little more but we are sure you'll appreciate the peace-of-mind you'll receive from knowing that your gate is as secure as it can be.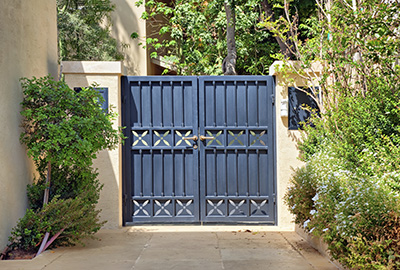 Most Popular Gate Locks
Electronic Gate Locks are extremely effective in keeping intruders out. This type of lock requires a specific code to be entered before it will unlatch and release the lock. If an intruder sees that you have an electronic lock on top of the existing lock, they are less likely to target your home. Remember, they are interested in the route of least resistance. The lockable latch lock is another popular type. It is quit simple. There is a latch, which will lock the gate once it closes. It can be opened with a key on the outside or inside. The only way to open the gate again is with a key. Another commonly used lock is the slide bolt lock. There is a bolt on the gate, which is inserted into a bracket. The lock is on the inside of your gate and cannot be reached from outside. Some homeowners even apply a padlock on their slide gate to give them added security.
A gate is a great option for anyone who is concerned about intruders. It can be a deterrent for some intruders but not all. Some are clever enough to know that there are some that can actually break the lock off. A professional will be able to give you more details about the above-mentioned locks. Get the facts about each type so that you can make a well-informed decision. Make sure your gate does what it is intended to do, keep out intruders and keep you safe.